The girls have been excited for today to arrive.  They were both ready to get their hair cut.  I don't know about your kids, but I swear the hair on my kids' heads grows faster in the summer!
Here is a before shot of the three of us.  Notice how long Rylee's hair is here!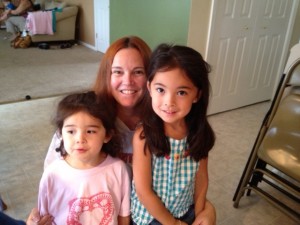 Here are shots of the cuts, the girls were both great and sat very still and did what they were told.
Here are the after shots.  Let's just say that there was A LOT of hair on the floor at the end of it all!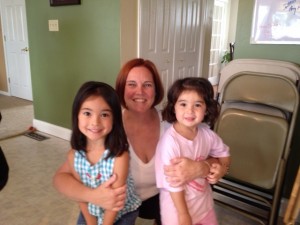 For those of you really paying attention….yes…my hair is MUCH shorter!