So our new TiVo HD arrived earlier this week and everything was hooked up. It was even able to pick up the local channels when I plugged in the cable. Now I just had to wait for the FIOS dude to come with the two CableCARDs and activate them.
That happened on Wednesday. The dude showed up at the door with five CableCARDs in hand (they're fragile, so just in case). He had never done a TiVo install, but how hard could it be?

The included instructions from TiVo state to do it one at a time. So we pop a CableCARD into the first slot and wait a minute for it to initialize. Error 161-4. Hit continue. Error 161-4. D'oh! So we pop it out and pop in another CableCARD. Same thing. Bad omen.
We then pop it out and pop it into the second slot. Takes a minute or two to initialize and then it shows the CableCARD IDs that the dude needs to activate it. (On a side note, Verizon has given their dudes a laptop that they do virtually any of their tasks on instead of having to call home all the time and recite long strings of numbers to someone. Good call.) Dude activates it via his laptop, and TiVo starts downloading channel guide info through the CableCARD. We wait an obscenely long period of time and then it fails. Uh oh.
At this point, the dude calls around to the other dudes and see if anyone has done a TiVo install before. Finally reaches the Sally dude that has done four of these, and Sally dude claims to never have had any hiccups. Too bad Sally dude wasn't assigned to this visit. Sally dude gives a couple pointers.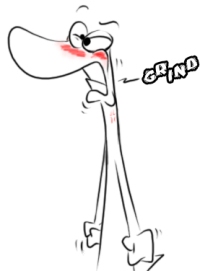 Also at this point, we call up TiVo tech support and keep them on speaker phone. We explain the situation. First step is to restart the TiVo. So we do that. When it's back up, we pop in a third CableCARD in the first slot. Error 161-4 again. Pop it out and pop it in the second slot. CableCARD IDs come up, dude activates it. TiVo downloads channel guide data, and then wah-la! We see the channel 10 news! So second tuner is working.
Back to the first tuner. We pop in fourth CableCARD, still 161-4. Pop in fifth, same thing. Try first and second cards again, ditto. Dude is visibly frustrated. TiVo tech says hold on. So we hold on. Dude calls Sally dude while we wait. Sally dude doesn't know, never had this issue. TiVo tech says he thinks the slot is bad on the TiVo. Ugh. Gotta exchange it.
So, the lesson of the day is that we're still stuck with the p-o-s Verizon DVR. Had to ship back the TiVo and hope to have the new unit soon. Dude has another job scheduled so he leaves his boss's number and tells me to call him when the new TiVo arrives so that he can come back and finish the job. On a good note, he did leave two of the CableCARDs, so I'm hoping I may be able to finish the job myself. We'll see.